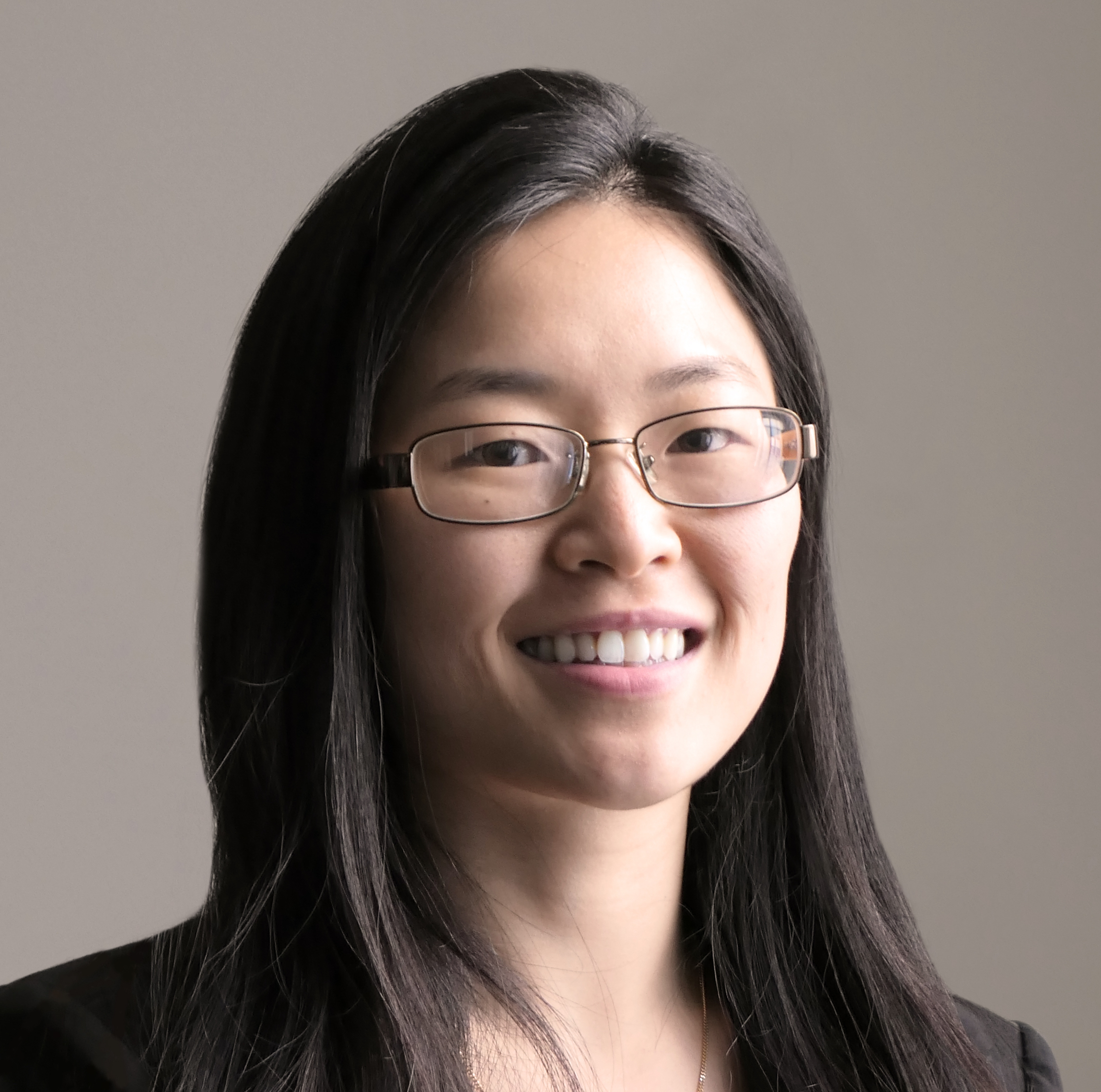 I am a scientist, engineer, and science policy communicator with years of project management, grant writing, and leadership experience, with expertise in climate change communications, urban drought, water resource management. Currently I work as a civil engineer at the Los Angeles Department of Water and Power. I am also a co-founder and executive board member of Climatepedia, a climate communications non-profit organization.
I am constantly engaging with new audiences and projects. If you would like to reach me for interviews, speaking engagements, or other requests, please email me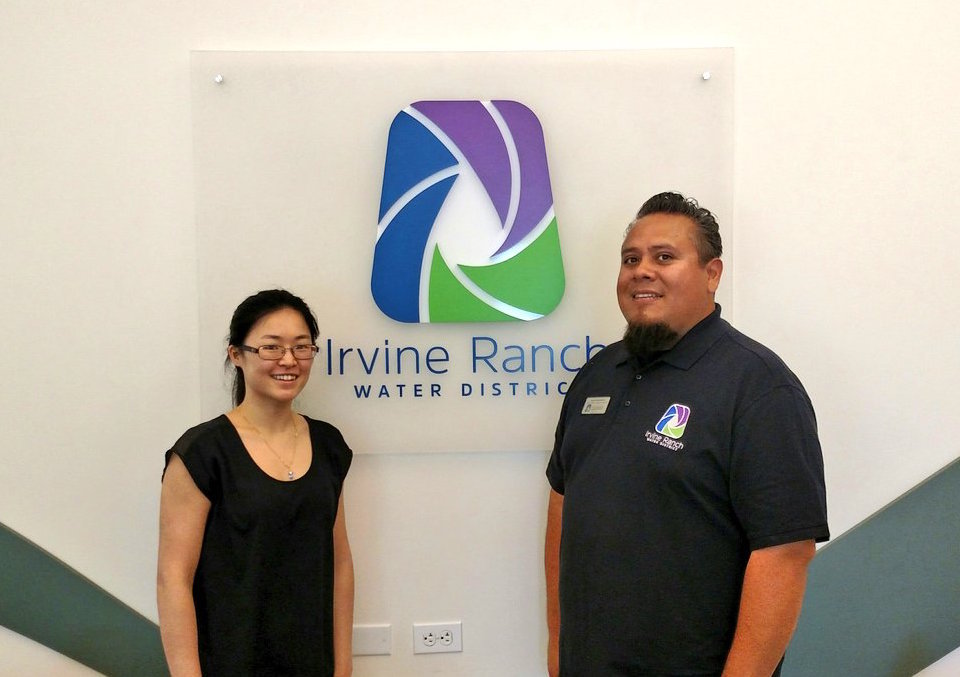 Research
Education & outreach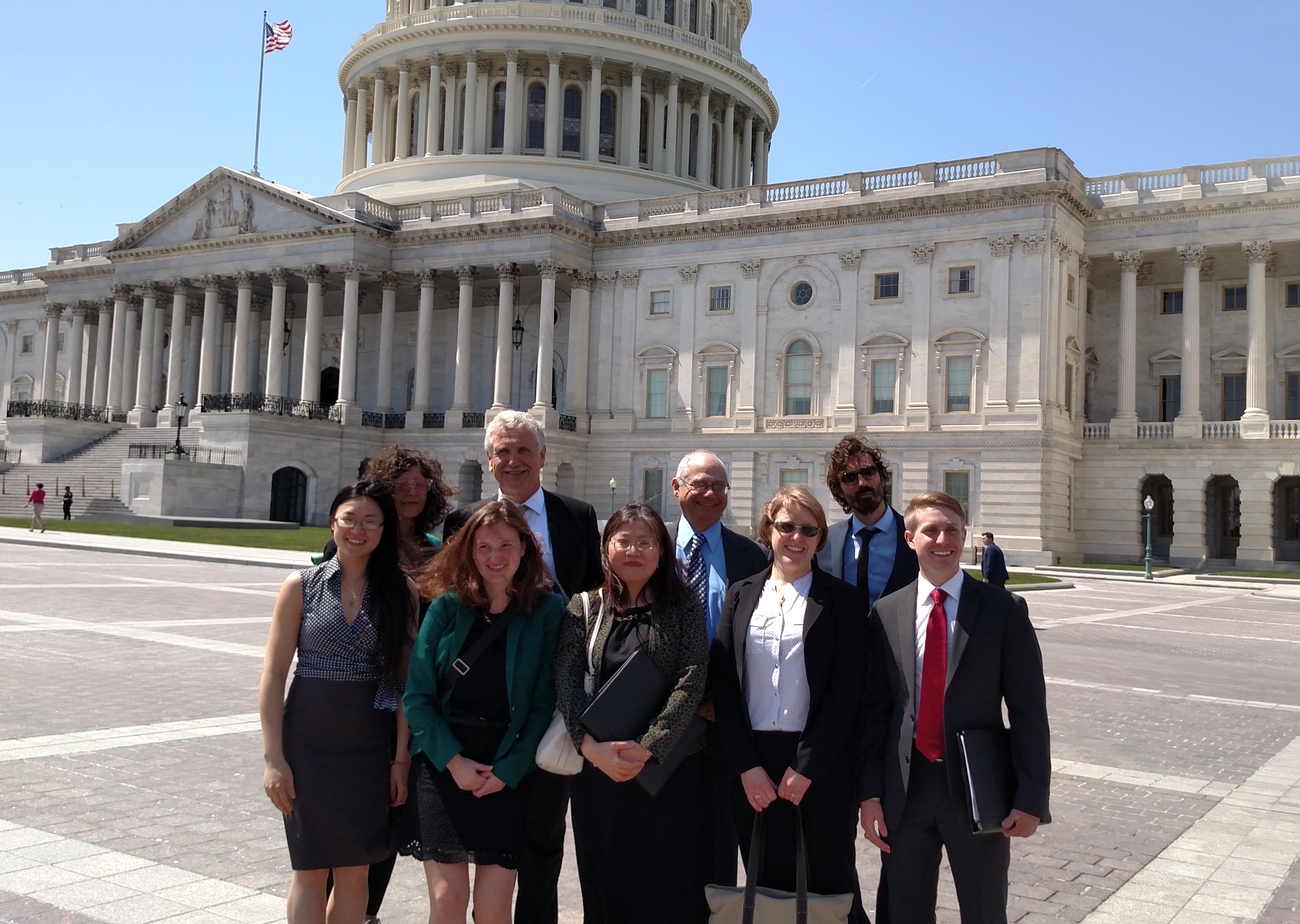 Science policy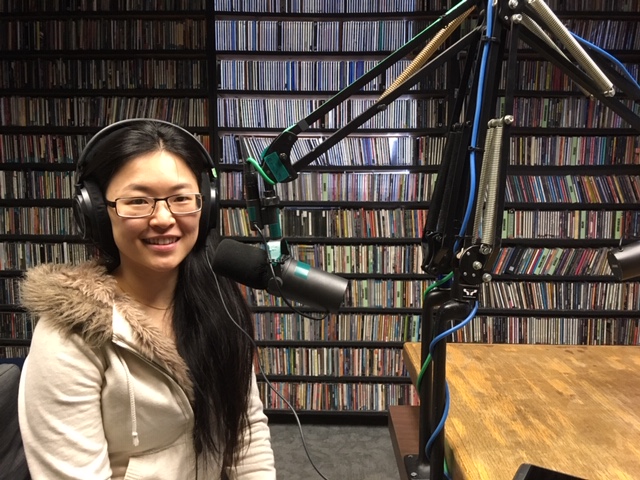 Media Appearances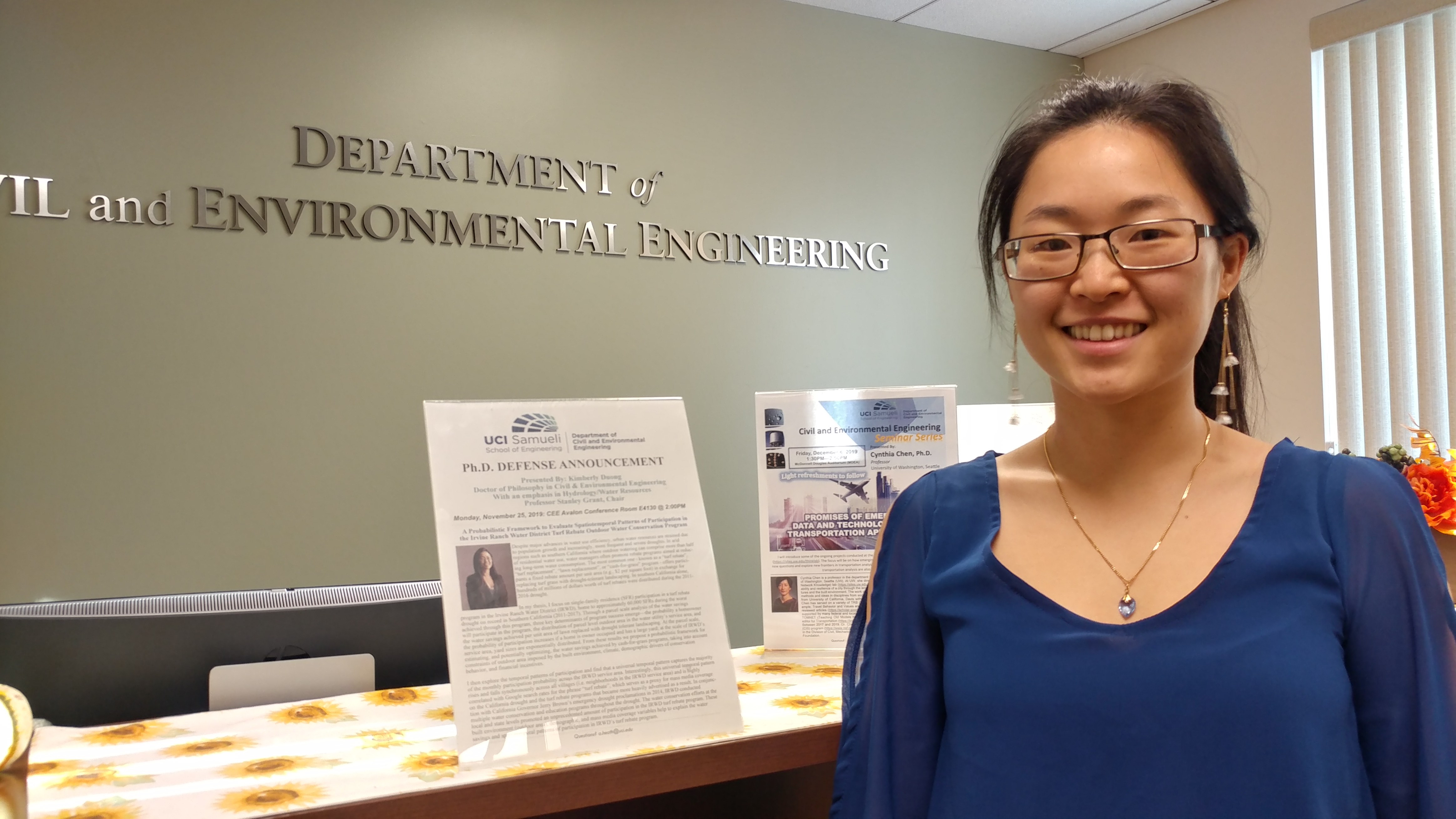 Above: My PhD defense announcement at the UC Irvine Civil and Environmental Engineering Department (Nov 2019)
November 2019: I successfully defended my PhD in Civil and Environmental Engineering from UC Irvine!
October 2019: I started a new job as a civil engineering at the Los Angeles Department of Water and Power. I also joined the UCLA Alumni Mentor Program as a mentor for a current UCLA student.
September 2019: I did a radio interview on "Ask a Leader" at 88.9 KUCI, discussing youth climate strikes and climate action.
July 2019: I joined the Committee on Environmental Stewardship for the American Meteorological Society.
June 2019: I attended the Science Policy Colloqium in Washington DC, hosted by the American Meteorological Society.
May 2019: I received a Graduate Student Great Partners Award from UCI Engage. I also did a radio interview about climate communications on KUCI's "Ask a Leader"