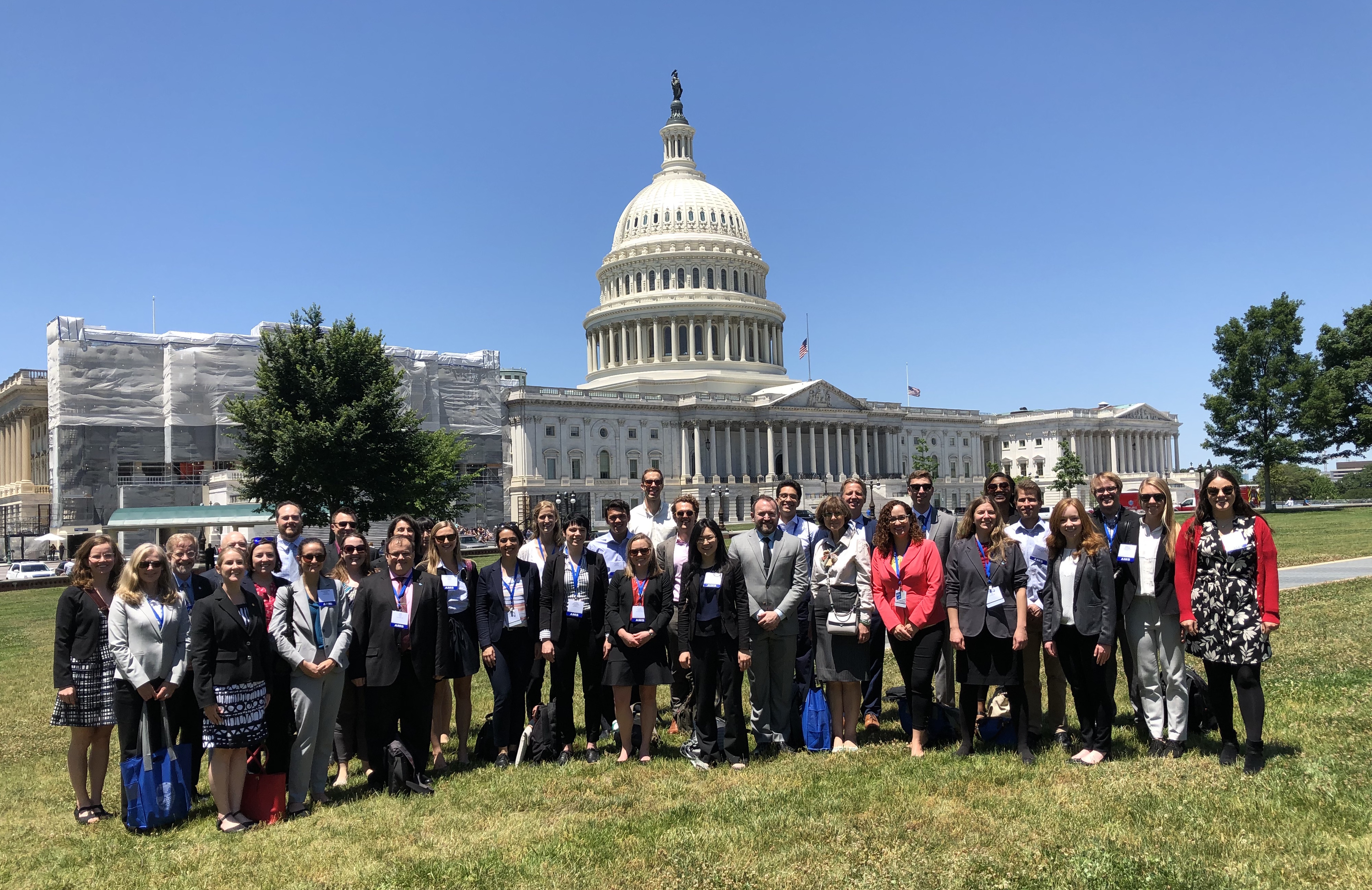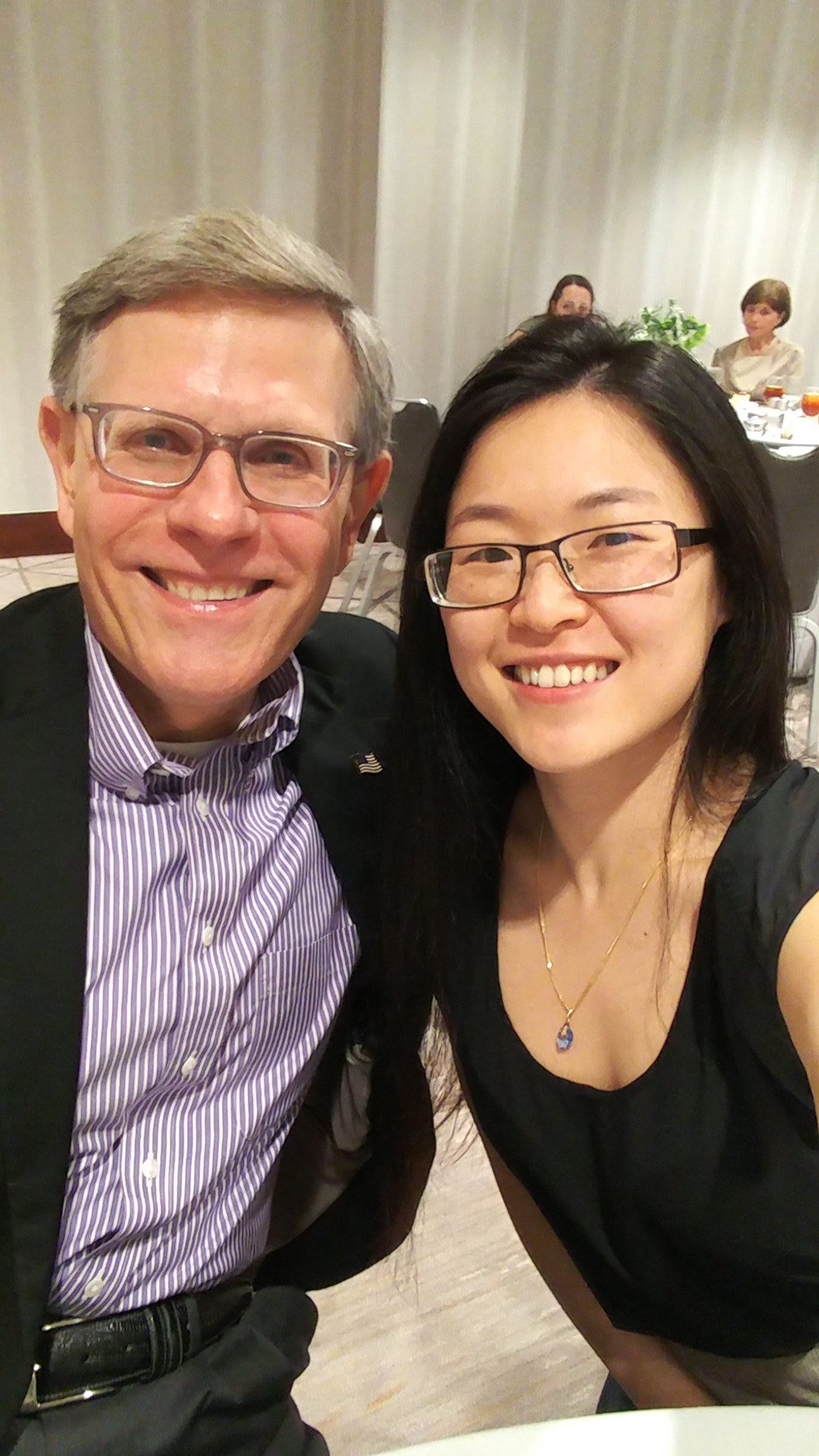 Left: Group picture of 2019 AMS Science Policy Colloquium cohort. Right: Group dinner with Dr. Kelvin Droegemeier, Director of the Office of Science and Technology Policy at The White House. 
In June 2019, I was invited to attend the American Meteorological Society's Science Policy Colloquium in Washington DC. This program brings together federal scientists and PhD students to Washington DC to learn about earth and atmospheric science policy through guest speakers, field trips to Capitol Hill, and immersive group activities.
In Fall 2018, I participated in Resilience Dialogues as a Subject Matter Expert for the community of Winters, CA. In this role, I engaged with community leaders from Winters who sought resources and advice about climate resilience, especially for impacts such as wildfires, drought, and heat waves.


This year-long program focuses on training scientists to communicate the value and impact of Earth and space science to key decision makers, journalists, and public audiences. I work directly with AGU staff to conduct outreach activities each month. There are 15 cohort members in the Policy Track. I represent California as part of the Western Regional Policy Team.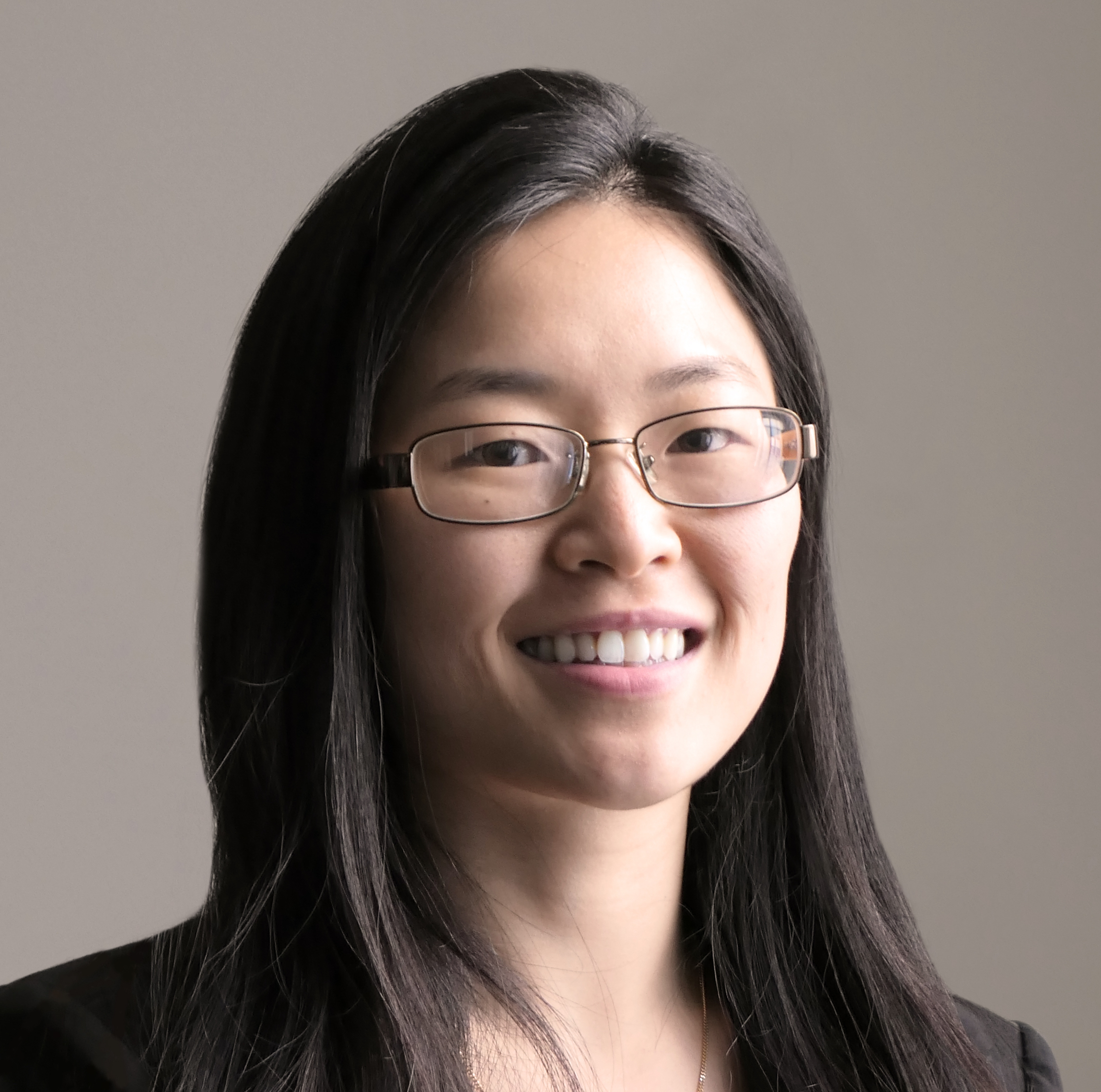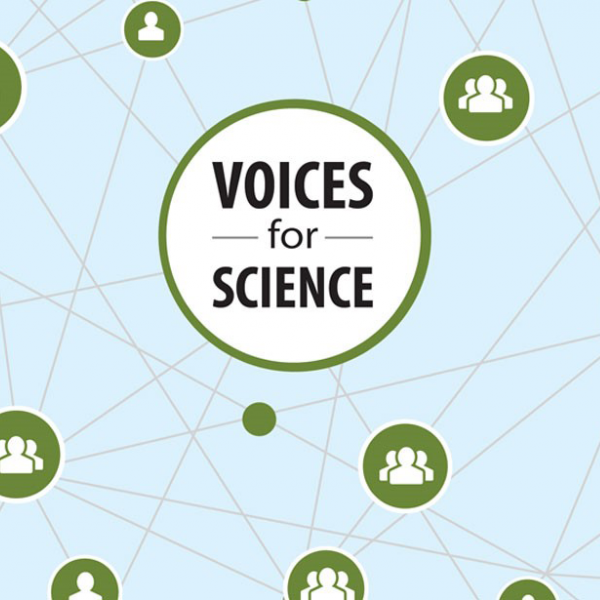 (March 18 – 21, 2018) 
The Catalyzing Advocacy for Science and Engineering (CASE) Workshop is a 3.5 day program in Washington, DC for STEM graduate students to learn about the structure and organization of Congress, the federal budget and appropriations processes, and tools for effective science communication. At the end of the workshop, I met with several of my elected Members of Congress and their staff.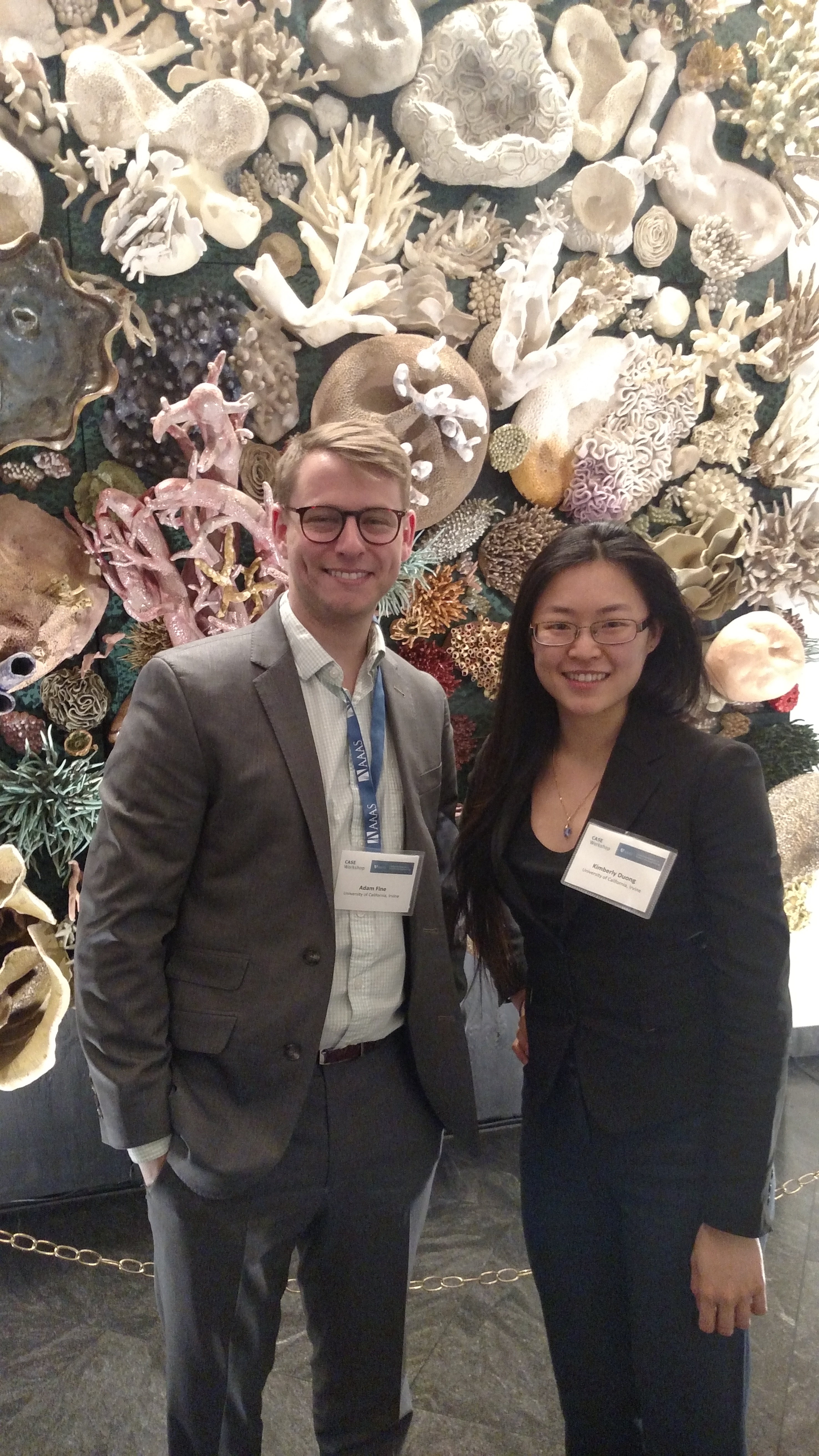 The Mirzayan Fellowship is a 12 week program designed for early career professionals to learn about science and technology policy and the role that scientists and engineers play in advising the nation. Cohort members work at the National Academies of Sciences, Engineering, and Medicine (NASEM) Keck Center in Washington, DC as part of a committee, board, or unit. I worked for the Board on Atmospheric Sciences & Climate on two projects: (1) I assisted with the review of the draft Fourth National Climate Assessment and (2) I helped coordinate NASEM's Climate Communications Initiative Advisory Committee Meeting on March 6, 2018.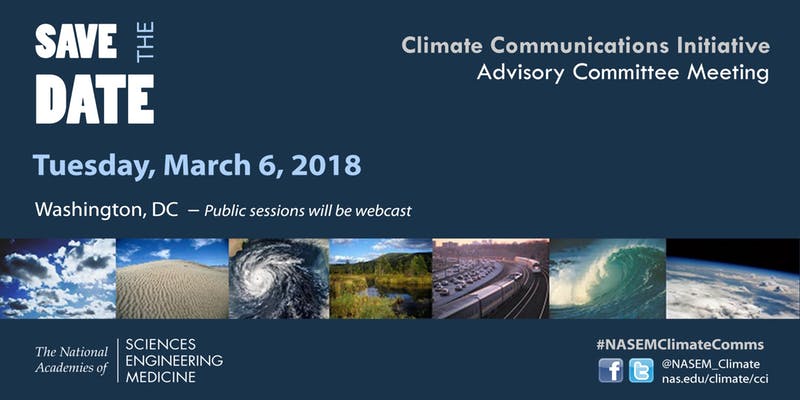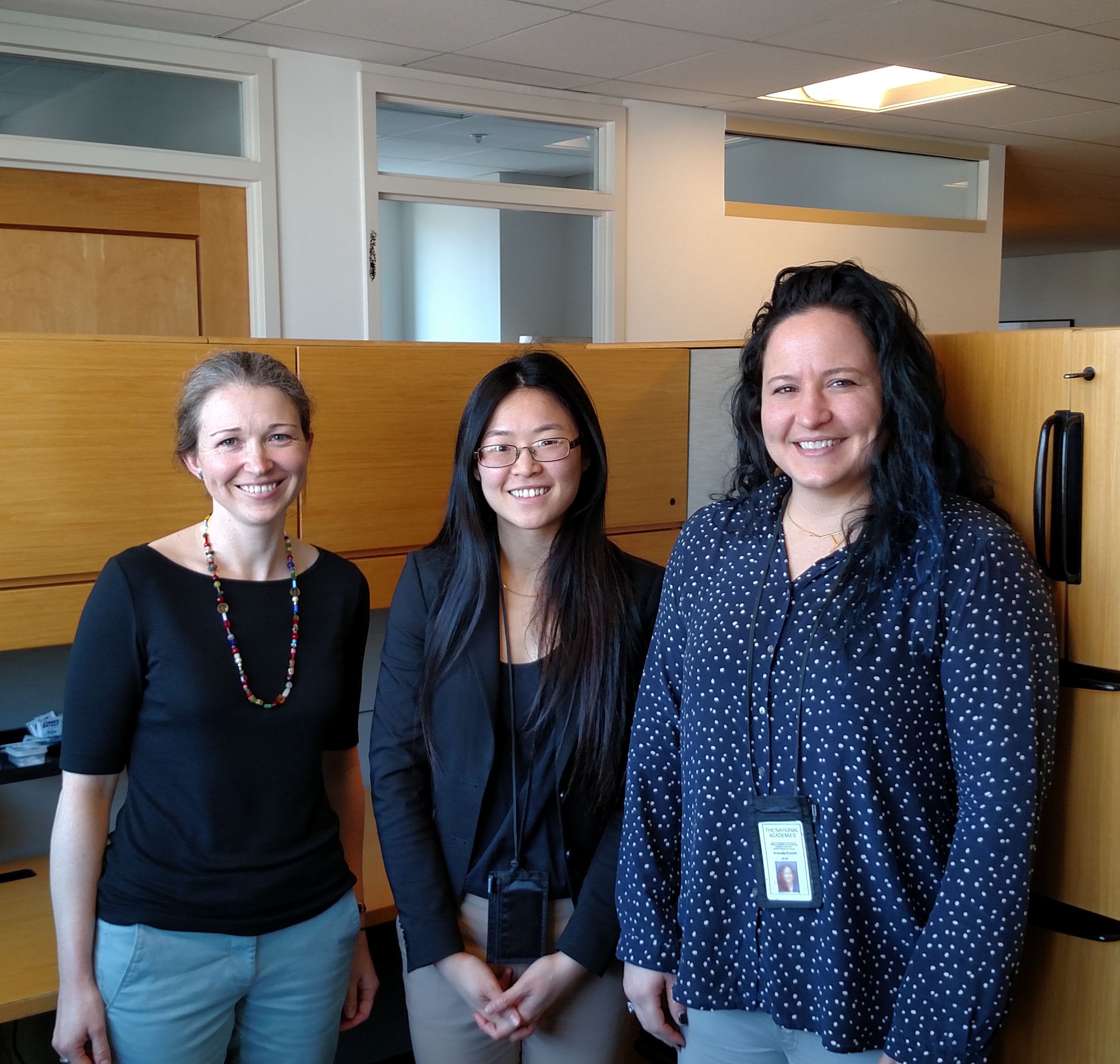 The UC Irvine Climate Action Training Program is a year-long program that provides an interdisciplinary cohort of 5-10 graduate students with communications training, a summer internship, and small funding grants for climate action projects. 
In April 2017, I went to Washington DC with 3 fellow cohort members to meet with a dozen Congress members and their staff. We discussed climate policy and the connection between our graduate research and climate impacts felt by local constituents. While in DC, I also met with science policy representatives at AAAS (American Association for the Advancement of Science), AMS (American Meteorological Society), and American University.